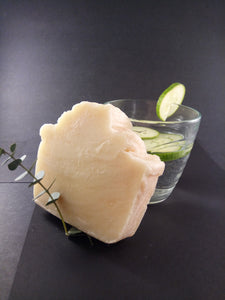 Spa Day Soap
Regular price $12.00 Sale
Have you ever had a massage at the Spa? Do you know that signature eucalyptus lotion that most places use? This soap has a very similar scent profile. Great refreshing and bright soap. Notes of eucalyptus and citrus.
Artisanal soap made with shea butter, coconut oil, and olive oil. Phthalate free, dye free, and paraben free.
These bars of soap were created for those who deem it important to know what ingredients are in their bath products. Also for folks who enjoy smelling good ;-)
Weight: 6-7oz.