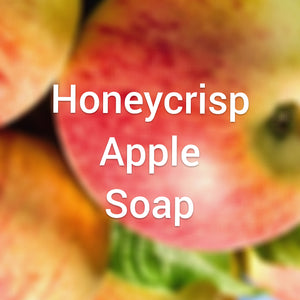 Honeycrisp Apple Soap
Regular price $12.00 Sale
An Autumn favorite! Sweet, a little tart, and a little green. This Honeycrisp Apple is the perfect balance for this time of year. Be careful, someone may want to take a bite!!!
Artisanal soap made with shea butter, coconut oil, and olive oil. Phthalate free, dye free, and paraben free.
These bars of soap were created for those who deem it important to know what ingredients are inside their bath products. Also for folks who enjoy smelling good ;-)
Weight: 6-7oz.