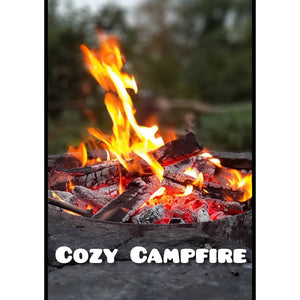 Cozy Campfire Soap
Regular price $12.00 Sale
***Pre-order shipping out Monday, October 26th***
The sweet smokey aroma of a crackling fire pit with a hint of marshmallow. If you love camping and outdoors, you will LOVE this soap. 
Artisanal soap made with shea butter, coconut oil, and olive oil. Phthalate free, dye free, and paraben free.
These bars of soap were created for those who deem it important to know what ingredients are in their bath products. Also for folks who enjoy smelling good ;-)
Weight: 6-7oz.